Many people ask what costume they should buy or make in order to join the 501st Legion. This is a good question and something that involves multiple other questions to consider. Questions that immediately come to mind are cost, what era of star wars do you want to do, how hot is it gonna be, and do you have the means to store it.
I myself have 3 costumes with the 501st legion and both range in cost and comfort. Let's get started on the process, and hopefully, when you have finished this article, you will have an idea what costume you might want to consider!
Cost:
501st costumes are not cheap and they never will be, at their lowest they can cost up to $400 and at the most expensive they could be $3,000. So the first thing you need to consider is your budget. How much are you willing to spend on this hobby, there is nothing wrong with choosing an imperial officer which starts at around $400, and in fact, many do start with this costume as a beginner one until they can save up for the dream costume they really want to pursue. Also, another thing to consider when factoring in cost is the cost of supplies. If you are building the costume yourself, then there are many things you will need such as sandpaper, files, glue, and lots of paint plus any other hardware supplies like a dremmel to sand things with.
The era of Choice:
Many people have come up to us asking which era of star wars they should choose from when deciding on a costume, and that is the beauty of our hobby, there are so many costumes to choose from! This is a question you must ultimately decide for yourself. There are many different eras of star wars from the prequels to the sequels and everything in-between! Think about the character that really draws you in, the character that you really love, and that is the character you should pick!
HEAT HEAT HEAT!
I really hit it over the head a bunch but I cannot stress to you how much this plays a factor in choosing a costume! Sure a costume can be really neat looking but it can be as hot as the sun! My Kylo Ren costume, for example, is made of 5 thick layers and I never wear that in the summer at events because last time I did I thought I was going to have a heat stroke. It is important to look at a costume that you will be comfortable in for this reason.
If for some reason you still choose to go with a hot costume then I advise investing in icepacks that you can wear underneath it and to hydrate constantly! so many people do not hydrate before a troop and they end up collapsing from not having enough fluids.
P.S
I hope you have enjoyed these little tidbits into choosing a costume to join the 501st Legion
​if you are still interested, please visit mattjanovskymusic.wixsite.com/utah501st for more info!

Powered by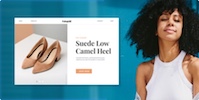 Create your own unique website with customizable templates.